Rahway Public Schools Homework Page
DISTRICT NEWS
Rahway Enrichment Workshops
Enroll now!
Rahway High School and Rahway YMCA:
Working Together to Enrich Rahway's Youth


Spring I Session - February 26th-March 29th
All workshops take place in Rahway High School or Madison Elementary
Snacks available!
Visit the following link for all the details
Check out the complete Flyer
---
Click for flyer -----> Hidden in Plain Sight Flyer
Rahway Office of Education Presents:
Avoiding Power Struggles Workshop
Thursday March 15th @ 7:00pm
Roosevelt Elementary School
Please join us at this month's Parent Night Event focused on Social Emotional
Development to learn how to WIN in this area of your child's development.
Snacks, prizes, and childcare will be available.
Remember, these sessions are for parents of preschool children in ANY of
the district's preschool locations. This event is NOT just for parents of children
attending preschool at Roosevelt ES.
Looking forward to seeing all preschool parents,
Office of Rahway Early Childhood Education
____________________________________________
If attending, please cut this section off and return it to school by Wednesday, the 14th
Click here for form to fill out ------> Preschool Parent Night Form
Roosevelt Elementary School News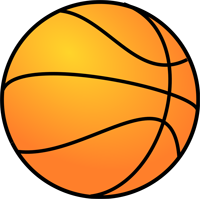 March Madness 2018
What and When: Assembly: March 12 (where you will randomly be assigned your team.
Time to be announced at a later date


Staff: Please wear your college alma mater apparel (if you have any!)

Class Shootout : March 13th-20th during gym

Details:Winning classes announced on March 21st. Ice cream celebration awarded to each winning class, teacher decides on day & time of party

Team Spirit: Feel free to decorate your door or incorporate other information about your assigned collegiate team for the duration of the official March Madness, which is March 12-April 2, not just for the week of Mar 13-20. In addition to the fun, our focus is to expose kids to concept of college and what is available to them.

Prizes: We will be raffling off basketballs at the event from grade level ticket bins- let students know, so they are motivated to earn more tickets than usual!
---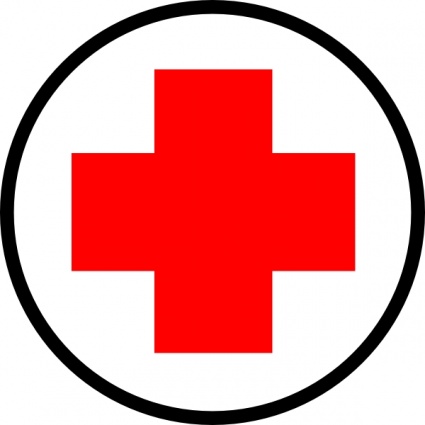 An Important Message From Our Schiool Nurse
Dear Parents/Guardians
With cold and flu season upon us I want to give you a few very important reminders. If your child has been diagnosed with the FLU, strep throat, coxsackie virus, pink eye, or any other highly contagious illness, It is imperative that you call the nurse's office ASAP and send in a doctor's note. In addition if your child has missed 3 or more consecutive days of school they need a doctor's note to return.
Roosevelt School Nurse Office: 732 396 -1058
Thank you for your cooperation,
Jennifer Stout, RN/CSN, Roosevelt School Nurse
Sale
PBSIS Pretzel, Snacks, & Water Sales
Date: TBD (usually during shortened days)
Cost: $1.00 for each item (send money with your child that day)
Items being sold: Water (16 oz.), Soft Pretzels
Limited Supply: Lay's Classic, Doritos Nacho Cheese, Doritos Cool Ranch, Smartfood Popcorn, Cheetos, Sun Chips Harvest Cheddar
Thanks for all your support for our school!
---
HERO CLUB PRESENTS...
HERO CLUB'S GOT TALENT!
(AND ALSO RESPECT!)
WHEN: March 15th, 2018 at 7:00 pm
Where: Roosevelt's auditorium
* Performances must emphasize respect and/or send out anti-bullying messages.
* Talents include singing, dancing, acting, Playing an instrument, COMEDY, etc.
*ANY student at Roosevelt can participate, however, spots are limited to the first 25 acts.

* Acts must be submitted to Ms. Schiffman by February 7, 2018.The PBSIS Tower of Power

---
PBSIS is in full swing at Roosevelt. Take a look at our new tower! Students have been earning tickets at a record rate, and we've nearly reached the first line of stars. Do you know what that means? Our first event! Cheer us on! Our students can do this!
PTA NEWS
NEXT MEETING: March 15 at 7:00pm


Working together, Roosevelt School Parents & Staff can make this year a year to remember!
We need you! Please join the Roosevelt School PTA!
Everyone is Welcome!
Our PTA President is Laura Pepe.
If you would like to contact them please direct your correspondence via E-mail to lpepe1023@gmail.com/908-472-1084
Or drop a note in the PTA mailbox in school.
The fee is $10.00 to join.
Check out the www.NJpta.org website for information, discounts & offers made to PTA members.
Visit the Roosevelt PTA Facebook page
https://www.facebook.com/Roosevelt-Elementary-School-From-one-parent-to-another-by-Beth-Marks-770703763057786/
Also please click on the "For Parents" tab above and then PTA for even more PTA news and upcoming events.
Rooselvelt PTA Candy Bar Bingo
Join us for a night of fun!

When: TBD
Where: Roosevelt School Cafeteria
6:30 pm - Door #9
Cost: $5.00 + Candy bar
Click for Flyer and Forms
The cafeteria doors are open for breakfast from 8:00 AM to 8:20 AM. It is important that students arrive at breakfast no later than 8:20 AM in order to give them enough time to get their food and finish eating since they need to be out of the cafeteria by 8:26.
School Parking Lot Safety
When teachers, students and staff practice proper school parking lot safety, it makes it easier to keep everyone safe.


Ensuring that no one gets hurt is a primary concern of the school staff, but it requires everyone's participation, including parents. Please do not pick-up or discharge children in the school parking lot.
---
Click on the
Headlines & Features
Tab above for even more posts about
Roosevelt School.
---
Ms. Deborah Bridges, Vice President
1624 Lawrence Street
Rahway, New Jersey 07065
Term Expires 2020
Mr. John DaSilva
531 Orchard Street
Rahway, NJ 07065
Term Expires 2019

Mr. Ronald Dolce
561 Grove Street
Rahway, New Jersey
Term Expires 2018
Mr. Carlos Garay
825 Midwood Drive
Rahway, New Jersey 07065
Term Expires 2020
Ms. Brittany Hale
1 Park Square #1423
Rahway, NJ 07065
Term Expires 2019
**********************
Superintendent
Dr. Tricia Camp
7th & 8th Grade Academy, Kline Place
Rahway, NJ 07065
Business Administrator
Board Secretary
Mr. Albert DiGiorgio
7th & 8th Grade Academy, Kline Place
Rahway, NJ 07065
Board Attorney
(General Counsel)
Mark A. Tabakin, Esq.
Office: Weiner Lesniak LLP
629 Parsippany Road
Parsippany, NJ 07054
Board Attorney
(Labor Relations/Personnel)
Matthew J. Giacobbe, Esq.
Office: Cleary Giacobbe Alfieri Jacobs LLC
5 Ravine Drive , PO Box 533
Matawan, NJ 07747